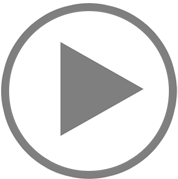 Skid Steer
Description:
UNDERCARRIAGE Track type: General purpose track constructed of rubber compound with embedded co-polymer cords and all-purpose treads. Track width Standard - 18 in. | 475 mm Optional Wide Track - 20 in. | 508 mm Length of track on ground 71 in | 1803 mm Ground contact area 2,556 in2 | 1.65 m2 Drive system Two hydrostatic direct drive sprockets controlled by a single joystick Track drive sprocket Elevated with low friction, replaceable sprocket rollers Undercarriage suspension Two independent torsion axles per undercarriage Roller wheels 24 high-density polyurethane and rubber wheels per track Wheels include sealed bearings Roller wheel diameter: Front and rear wheels Middle wheels 15 in. | 381 mm 10 in. | 254 mm RT-75 AUX. HYDRAULIC SYSTEM Pump capacity: Low - variable from 0-22.6 gpm (85.5 lpm). High - 35.7 gpm (135 lpm) System pressure, max. 3,300 psi | 22 750 kPa Controls Intermittent via joystick button or continuous via console switch, mode selectable via dash-mounted switch Couplers Push-to-connect quick couplers mounted on loader arms Pressure relief valve mounted to coupler block Cooling system High efficiency side-by-side radiator and oil cooler ELECTRICAL SYSTEM Nominal charge 12 V Battery 950 CCA Charging system 120 amp alternator Outlets 1-12 V port inside operator station Wiring Pre-wired for all factory-available accessories OPERATOR STATION Seat: Adjustable contour vinyl with built-in operator presence switch, lap bar and 2 in | 51 mm wide seat belt Loader control: Right-hand pilot hydraulic joystick controls loader lift, lower and tilt, plus intermittent control of auxiliary hydraulic Drive control: Left-hand pilot hydraulic joystick controls machine speed and direction Engine speed Hand-operated throttle Machine display Engine RPM Engine coolant temperature Engine oil pressure Hydraulic oil temperature Battery voltage Hour meter Fuel level ROPS Meets SAE J1040 MAY94, ISO 3471 FOPS Meets SAE J1043 SEPT87, ISO 3449 Illumination 2 - Fixed forward-facing halogen lights 2 - Adjustable rear-facing halogen lights 1 - Interior light Convenience 12 V power port Horn Backup alarm
VIN: ASVRT075TKDS01704
Item #: 18AS012
Unit Info: 2018 ASV RT75 AWC
Hours: 2
Assembly Info: ASV RT75 AWC
Vander Haags Inc
50200 189TH ST
Council Bluffs,
IA
888-940-5030
We have transportation quotes and financing available. Call to find out how we can help you!