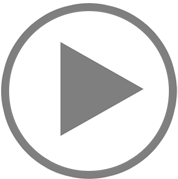 Skid Steer
Description:
Cold Weather Cab Loader Control: Right- hand pilot hydraulic joystick controls loader lift/tilt, with intermittent control of auxiliary hydraulics Drive Control: Left-hand pilot hydraulic joystick controls Hand Throttle Engine Speed Control Radial Loader Arms Manual Quick Attach Operating Weight: 3755 lbs Tipping Load: 1900 lbs Operating Capacity: 665 lbs Max. Travel Speed: 5.1 mph
VIN: ASVRT025HKDS00961
Item #: 18AS010
Unit Info: 2019 ASV RT25CWC
Hours: 2
Assembly Info: ASV RT25CWC
Engine: Perkins 403J-17T
Horsepower: 24.7
Hours: 0
Attachments: 0
Fuel Type: Diesel 3-cylinder
Air Conditioning: No
Heat: Yes
Lift Capacity: 1900
Controls: Pilot
Front Tires: Track Machine Width: 11"
Drive: Dual Hydraulic Drive Motors
Attachments:
RT-25 Brochure.pdf
We have transportation quotes and financing available. Call to find out how we can help you!