Item No Longer Available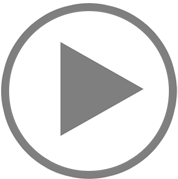 2008
INTERNATIONAL
DURASTAR (4300)
Cab & Chassis, Single Axle
Description:
https://m.youtube.com/watch?v=cGxv1xXwQXE THIS SHORT VIDEO WILL SHOW YOU HOW THIS SYSTEM WILL WORK FOR YOU.
VIN: 1HTMMAAL88H656340
Item #: 08IH222
Engine: INTERNATIONAL MAXXFORCE DT 225HP
Transmission: Automatic EATON MID RANGE F5405B-DM3
GVW: 25999
Equipment: Van 26' X 96" X 99" - 26' REMOVABLE BOX
Unit Info: 2008 INTERNATIONAL DURASTAR (4300)
Mileage: 142391
Assembly Info: INTERNATIONAL DURASTAR (4300)
F: F
1: 1
Vander Haags Inc
7501 E US HIGHWAY 40
Kansas City,
MO
888-940-5030
Price: $

17900.00
Sorry, this item is no longer available.
Check out the similar items below or give us a call.
We'll do our best to locate another one for you.