Item No Longer Available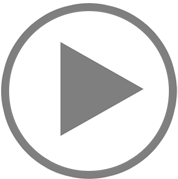 2008
INTERNATIONAL
DURASTAR (4300)
Cab & Chassis, Single Axle
Description:
https://m.youtube.com/watch?v=cGxv1xXwQXE THIS SHORT VIDEO WILL SHOW YOU HOW THIS SYSTEM WILL WORK FOR YOU.
VIN: 1HTMMAAL88H656340
Item #: 08IH222
Engine: INTERNATIONAL MAXXFORCE DT 225HP
Transmission: Automatic EATON MID RANGE F5405B-DM3
GVW: 25999
Equipment: Van 26' X 96" X 99" - 26' REMOVABLE BOX
Unit Info: 2008 INTERNATIONAL DURASTAR (4300)
Mileage: 142391
Assembly Info: INTERNATIONAL DURASTAR (4300)
Front Axle: 10000#
Rear Axle: 17500#
Wheel Base: 255" CA/CT-188" EOF-298"
Wheels: Steel 22.5 / Steel 22.5
Front Tires: 11R22.5 6/32
Rear Tires: 11R22.5 6/32
Air Conditioning: Yes
Fuel Tanks: Steel 50 / 50
Suspension: Air Ride
Power Steering: Yes
Brakes: Air
Engine Brake: No
Seats: Air Ride / Fixed
Radio: AM/FM
Fifth Wheel: None
Accessories: | Navigation: No | Double Frame: No | Dual Breather: No | Dual Exhaust: No | Wet Kit: No
ECM Miles (Hours): 142451 (6898 hrs)
Website Link: Https://www.vanderhaags.com/detailview.php?part=24542276
Cruise Control: Yes
Mirror Options: Power
Power Locks: No
Power Windows: No
Tilt/Telescoping: Tilting
Headache Rack: No
Tool Box: No
APU: No
Vander Haags Inc
7501 E US Hwy 40
Kansas City,
MO
866-677-5164
Price: $

17900.00
Sorry, this item is no longer available.
Check out the similar items below or give us a call.
We'll do our best to locate another one for you.