Item No Longer Available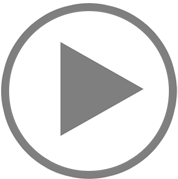 Skid Steer
Description:
Description: Price is for base unit only. OPERATING SPECIFICATIONS Loader arms Radial Operating weight 6,520 lbs | 2957 kg Shipping weight 5,867 lbs | 2661 kg Ground pressure @ operating weight 3.7 psi | 25.5 kPa Rated operating capacity, 35% of tipping load 1,600 lbs | 725 kg Operating capacity, 50% of tipping load 2,285 lbs | 1036 kg Tipping load 4,570 lbs | 2072 kg Travel speed, maximum 8 mph | 13 kph ENGINE Type Diesel, 4-cylinder, NaturallyAspirated Model Perkins 404D-22 Displacement 135 in3 | 2.2 L Gross power rating @ 2800 rpm 50 hp | 37.3 kW Torque, peak 105 ft-lb | 143 Nm Cooling system Engine-driven fan and coolant/anti-freeze filled radiator Intake air cleaner Dual stage Emission controls Meets all U.S. EPA Tier 4 final standards UNDERCARRIAGE Track type: General purpose track constructed of rubber compound with embedded co-polymer cords and all-purpose treads. Single row of track drive lugs molded in. Turf Track with smooth tread available as an option. Extreme Terrain Track with agressive treads and 16.5 in. | 419 mm width available as an option. Track width 15 in. | 381 mm Length of track on ground 59 in | 1499 mm Ground contact area 1,770 in2 | 1.14 m2 Drive system Two hydrostatic direct drive sprockets controlled by a single joystick Track drive sprockets Elevated, with low-friction replaceable sprocket rollers Undercarriage suspension Two independent torsion axles per undercarriage Roller wheels 12 high-density polyurethane and rubber wheels per track. Wheels include sealed bearings. Roller wheel diameter: Front and rear wheels Middle wheels 14 in. | 365 mm 10 in. | 254 mm * Machine tested with foundry bucket RT-50 AUX. HYDRAULIC SYSTEM Pump capacity: 16.3 gpm | 61.7 lpm System pressure, max. 3,000 psi | 20 670 kPa Controls Intermittent via joystick button or continuous via console switch, mode selectable via dash-mounted switch Couplers Push-to-connect quick couplers mounted on loader arms Pressure relief valve mounted to coupler block Cooling system High efficiency side-by-side radiator and oil cooler ELECTRICAL SYSTEM Nominal charge 12 V Battery 770 CCA Charging system 65 amp alternator Outlets 1-12 V port inside operator station Engine Block Heater Standard Wiring Pre-wired for all factory-available accessories OPERATOR STATION Seat: Adjustable contour vinyl with built-in operator presence switch, lap bar and 2 in | 51 mm wide seat belt Loader control: Right-hand pilot hydraulic joystick controls loader lift, lower and tilt, plus intermittent control of auxiliary hydraulic Drive control: Left-hand pilot hydraulic joystick controls machine speed and direction Engine speed Foot pedal and hand-operated throttle lever Indicators / Gauges Engine oil low-pressure light Hydraulic oil high-termperature light Engine high-temperature light Battery low-voltage light Hour meter Fuel level ROPS Meets SAE J1040 MAY94, ISO 3471 FOPS Meets SAE J1043 SEPT87, ISO 3449 Illumination 4 fixed forward-facing halogen lights 1 adjustable rear-facing halogen lights 1 Interior light Convenience 12 V power port Horn Backup alarm
VIN: ASVRT050AHDS04126
Item #: 17AS016
Unit Info: 2017 ASV RT50 CWC
Hours: 4
Assembly Info: ASV RT50 CWC
Engine: Perkins 404D-22
Horsepower: 50 h.p.
Hours: 1
Attachments: None
Fuel Type: Diesel
Air Conditioning: No
Heat: Yes
Lift Capacity: Tipping load 4,570 lbs ROC 1,600 lbs
Reach: Height to bucket pin 115"
Controls: Pilot
Front Tires: 15' tracks
Drive: Hydrostatic 8 mph
We have transportation quotes and financing available. Call to find out how we can help you!
Price: $

43750.00
Sorry, this item is no longer available.
Check out the similar items below or give us a call.
We'll do our best to locate another one for you.