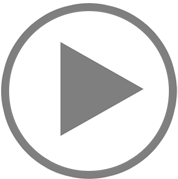 2016
Precision
BELLY DUMP
Dump, Belly
Description:
42'x96" Precision Belly Dump Triple Axle W/3rd Axle Lift Height-Ground to Top Rail 103" Weight (approx.) 15,980lbs Closed Belly Clearance empty 12" Hopper Capacity 25 cu. yd. Tub Slope 67 deg. King Pin Setting 17" Hopper Material 7 ga AR200 Gate Material 7 ga GR50 Lower Hopper Opening 10.5' X 5.5' Upper Hopper Opening 17' X 7'8" Smooth Sidewalls Prevents Hang-up 25,000# Meritor Axles with ABS 7-Way Receptacle 8" Gate Cylinders Pendant Gate Control Oscillating King Pin Plate Push Bumper Non Exposed Valve Control Station LED Lighting and DOT Conspicuity Tape Suspension Air Ride Aluminum Diamond Plate Fenders Silver Metallic PPG Polyurethane Paint Gate Mounted Drop Leg Landing Gear One Year Factory Warranty - 5 Years on Axles/Suspension - See Dealer For Details Sandblast Paint Preparation Bolt on Front Quarter Fenders Protected Slack Adjusters on Axles Optional Equipment Custom Paint and Graphics Chip Guard Lined Undercarriage and Sub Frame Rear Push Block with Bucket Deflector Electric or Manual Tarp - Mesh or Vinyl Meritor Air-Ride Suspension Air Suspension Quick Dump Valve ABS Installed On Second Axle Electronic Gate Stop Steel or Aluminum Wheel Options Dual or Super Single Tire Options Tip Top Side Board Axle Dust Covers Lift Axle Top Rail Cap Pintle Plate Digital Load Scale FET Included
VIN: 42' BELLY DUMP
Item #: 42PRECISIONBD
Length: 42'x96"
Single/Tandem/Spread: TRIPLE W/3RD AXLE LIFT
Suspension: AIR RIDE
Unit Info: 2016 Precision BELLY DUMP
Assembly Info: Precision BELLY DUMP
Wheels: Steel
Tires: 11R/22.5
Brakes: Air
Width: 102"
Double Ridge Straps: No
LED Lights: Yes
Side Windows: No
Length Details: 42'
Side Height: 103"
Mid Turn Lights: Yes
Frame or Frameless: Third Axle Lift
Website Link: Https://www.vanderhaags.com/detailview.php?part=24430257
Attachments:
Precision PDF #1.pdf
Precision PDF #2.pdf
We have transportation quotes and financing available. Call to find out how we can help you!