Item No Longer Available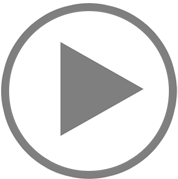 2000
INTERNATIONAL
5000 (PAYSTAR)
Specialty/Other
Description:
Equipment mounted on chassis includes an OFM Model 2000 pump, Detroit 12V149 2-Cycle engine with 2515 hours, radiator, and DP8962 transmission. System has been run as you see it in the photos and video taped.
VIN: 1HTTGAST9YJ069090
Item #: 00IH284
Engine: Caterpillar 3406E 14.6L 475HP
Transmission: Manual 18 Spd FULLER RTLO18918B
GVW: 66000
Equipment: - 20k pusher
Unit Info: 2000 INTERNATIONAL 5000 (PAYSTAR)
Mileage: 200740
Assembly Info: INTERNATIONAL 5000 (PAYSTAR)
Front Axle: 20000#
Rear Axle: 46000# MERITOR RD23160 4.56
Wheel Base: 280" CA/CT-228" EOF-300"
Wheels: Aluminum 22.5 / Steel 22.5
Front Tires: 425/65R22.5 17/32
Rear Tires: 11R22.5 15/32
Air Conditioning: Poor
Fuel Tanks: Aluminum 75 / 75
Suspension: Walking Beam
Power Steering: Yes
Brakes: Air (25%)
Engine Brake: Yes
Seats: Air Ride / Fixed
Radio: AM/FM Cassette
Accessories: OFM Model 2000 pump, Detroit 12V149 engine with 2515 hours, radiator, and DP8961 transmission. | Double Frame: Yes | Wet Kit: Yes
Day Cab: Yes
ECM Miles (Hours): 200740 (1832 hrs)
Website Link: Https://www.vanderhaags.com/detailview.php?part=24613326
Rear Axle Options: Diff Lock: Yes
Tag/Pusher: Pusher Axle
Cruise Control: Yes
Mirror Options: Heated
Power Locks: Yes
Power Windows: Yes
Tilt/Telescoping: Tilting and Telescoping
Tool Box: Yes
Vander Haags Inc
1423 E 54th St N
Sioux Falls,
SD
888-386-5030
We have transportation quotes, financing and warranties available. Call for details!
Price: $

80000.00
Sorry, this item is no longer available.
Check out the similar items below or give us a call.
We'll do our best to locate another one for you.