Item No Longer Available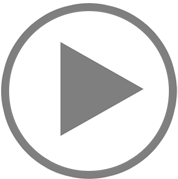 Cab & Chassis, Tandem Axle
Description:
C-15 6NZ Cat with a fresh overhaul
VIN: 1HTXHAST13J052629
Item #: 03IH204
Engine: CAT C15 6NZ, 475HP Fresh Overhaul
Transmission: Manual 18 Spd FULLER RTLO18918B
GVW: 66000
Equipment: - 20k pusher, Full Lockers, Double Framed
Unit Info: 2003 INTERNATIONAL 5600I
Mileage: 159300
Assembly Info: INTERNATIONAL 5600I
Front Axle: 20000# FL-941
Rear Axle: 46000# 4.30
Wheel Base: 282" CA/CT-220" EOF-297"
Wheels: Aluminum 24.5 / Aluminum Outer 24.5
Front Tires: 425/65R22.5 15/32
Rear Tires: 11R24.5 12/32
Air Conditioning: Yes
Fuel Tanks: Aluminum 120
Suspension: Air Ride
Power Steering: Yes
Brakes: Air
Engine Brake: Yes
Seats: Air Ride / Fixed
Radio: AM/FM
Accessories: | Double Frame: Yes
Day Cab: Yes
Website Link: Https://www.vanderhaags.com/detailview.php?part=24613325
Rear Axle Options: Diff Lock: Yes
Tag/Pusher: Pusher Axle
Vander Haags Inc
1423 E 54th St N
Sioux Falls,
SD
888-386-5030
We have transportation quotes, financing and warranties available. Call for details!
Price: $

69900.00
Sorry, this item is no longer available.
Check out the similar items below or give us a call.
We'll do our best to locate another one for you.